Did you find what you came looking for?
Let us help you with what you need. Leave a message and we'll get back to you with the solution to all your industrial problems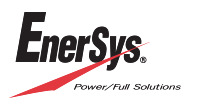 EnerSys is the global leader in stored energy solutions for industrial applications. EnerSys manufacture and distribute reserve power and motive power batteries, battery chargers, power equipment, battery accessories and outdoor equipment enclosure solutions to customers worldwide.